Public Affairs Unit
The Public Affairs Unit serves as the agency's primary media liaison and in-house creative services provider through its public information officers (PIO) and creative staff. The public information officers resolve issues of mutual concern with media outlets and ensure the agency is providing necessary services and/or responses to the media regarding news stories concerning the agency. The creative services team produces a wide array of marketing materials for the agency including web-based graphics, printed brochures, pamphlets, posters, press conference displays, logos, video and photography.
Meet the Public Information Officers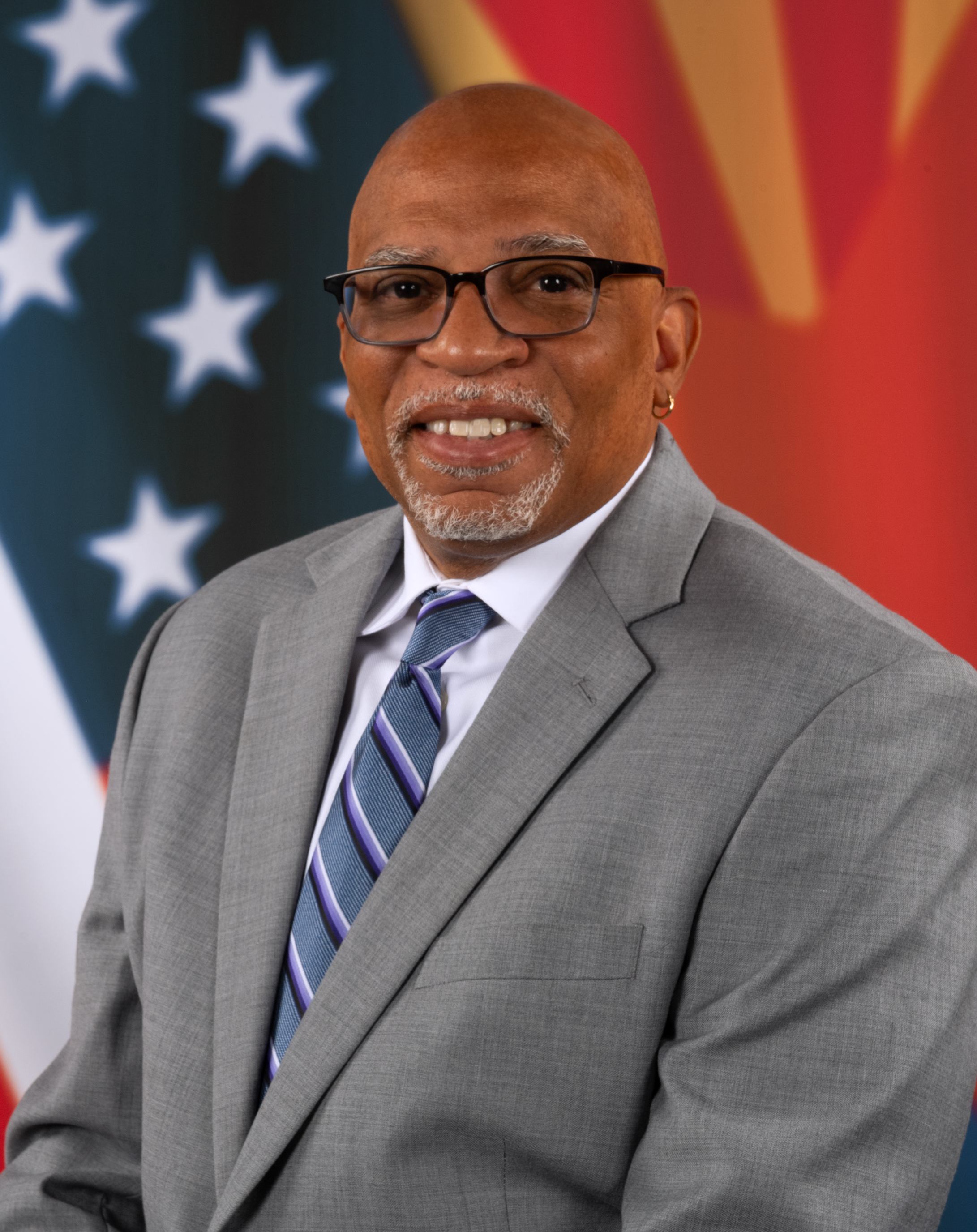 Warren Trent
In June of 2023, Warren Trent joined the Arizona Department of Public Safety as Public Information Manager.
Warren is a seasoned journalist who has produced a variety of broadcast specials while covering wide-ranging news topics nationwide, including policing, sports, religion, education, weather, entertainment, health, politics, diversity, business, and many other issues.
Warren is a native of Philadelphia, PA, where his award-winning journalism career began at 6ABC. He most recently served as Assistant News Director at WJTV in Jackson, Mississippi, but he is no stranger to the Valley, having previously worked at Arizona's Family as a Consumer/Investigative Producer and occasional Sports Reporter.
Through the years, Warren has received numerous journalism awards and multiple Emmy nominations, and he received a Rocky Mountain Regional Emmy in 2022. In 2023, Warren and his WJTV team captured a First-Place award from the Mississippi Association of Broadcasters. Warren also received a Salute to Excellence award nomination from the National Association of Black Journalists (NABJ) in 2023, and was selected to become a part of the NABJ Leadership Academy.
Warren enjoys mentoring and being connected to the community, having previously served on the Board of Governors for the Rocky Mountain Southwest Chapter of the National Academy of Television Arts & Sciences, as well as serving as past president of the Arizona Association of Black Journalists.
Warren is a long-time member of the Alpha Phi Alpha Fraternity, Inc. whose prominent members have included Dr. Martin Luther King, Jr., and U.S. Supreme Court Justice Thurgood Marshall.
Just for fun, Warren occasionally juggles.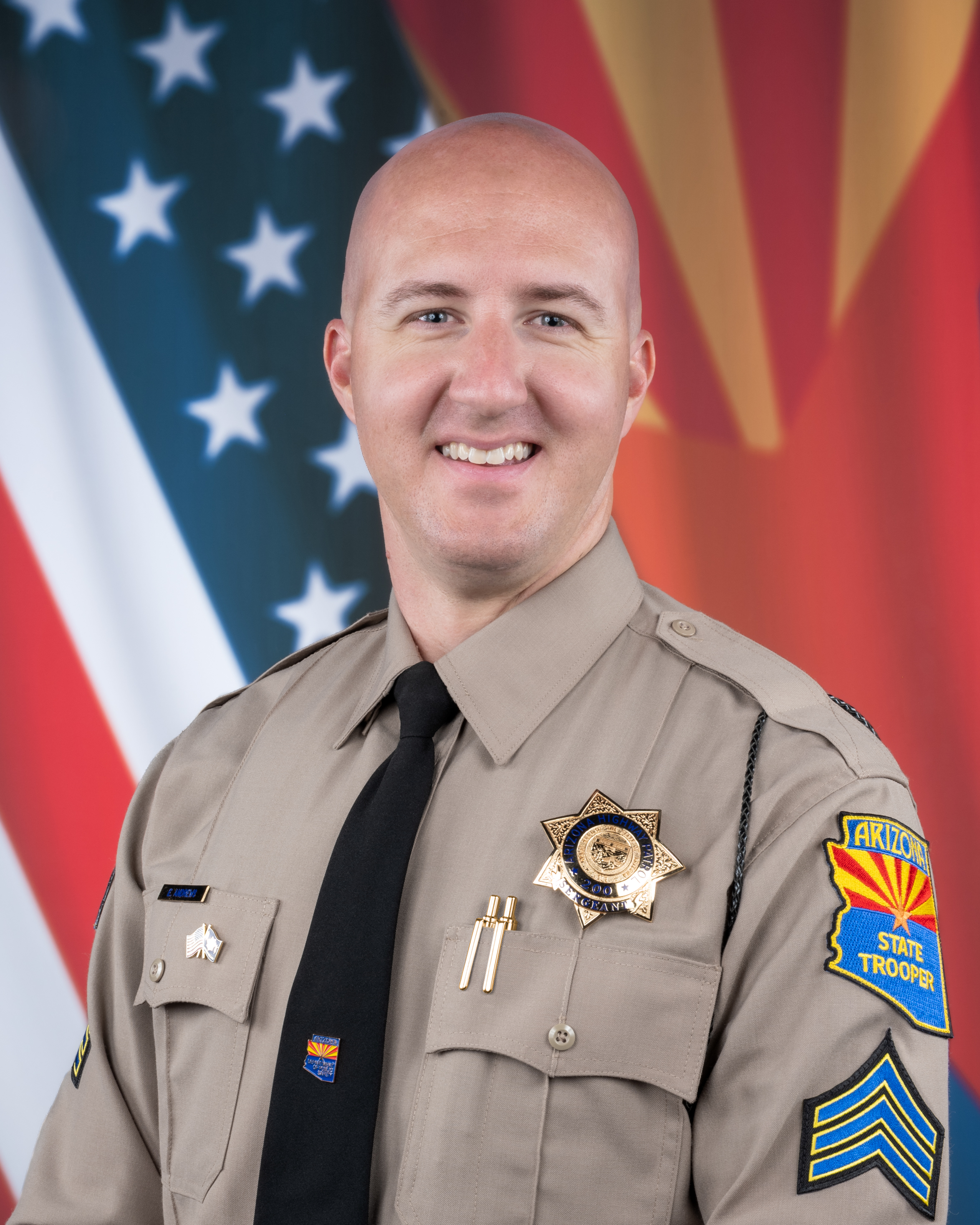 Eric Andrews
Sgt. Eric Andrews has been with the Department since 2014 and joined the Public Affairs Unit as Public Information Officer and Supervisor in August of 2023.
Prior to joining the Public Information Office, Sgt. Andrews served in a variety of roles throughout the Department, including as a detective with the Special Investigations Unit, focusing on homicides, officer-involved shootings, and critical incidents; as a detective on a DEA Diversion Task Force focusing on counterfeit and overprescribed opioid medications; and as a detective on the Sensitive Investigations Squad, focusing on public corruption and surveillance operations.
When assigned to patrol duties, Sgt. Andrews worked in District 5, in the heart of the Phoenix metropolitan area. Sgt. Andrews also served in administrative roles focused on gang intelligence with the GIITEM Bureau and fleet administration in the Highway Patrol Division.
Sgt. Andrews possesses a Bachelor of Science in Justice Studies and a Master of Public Administration with an emphasis in Government and Policy from Grand Canyon University.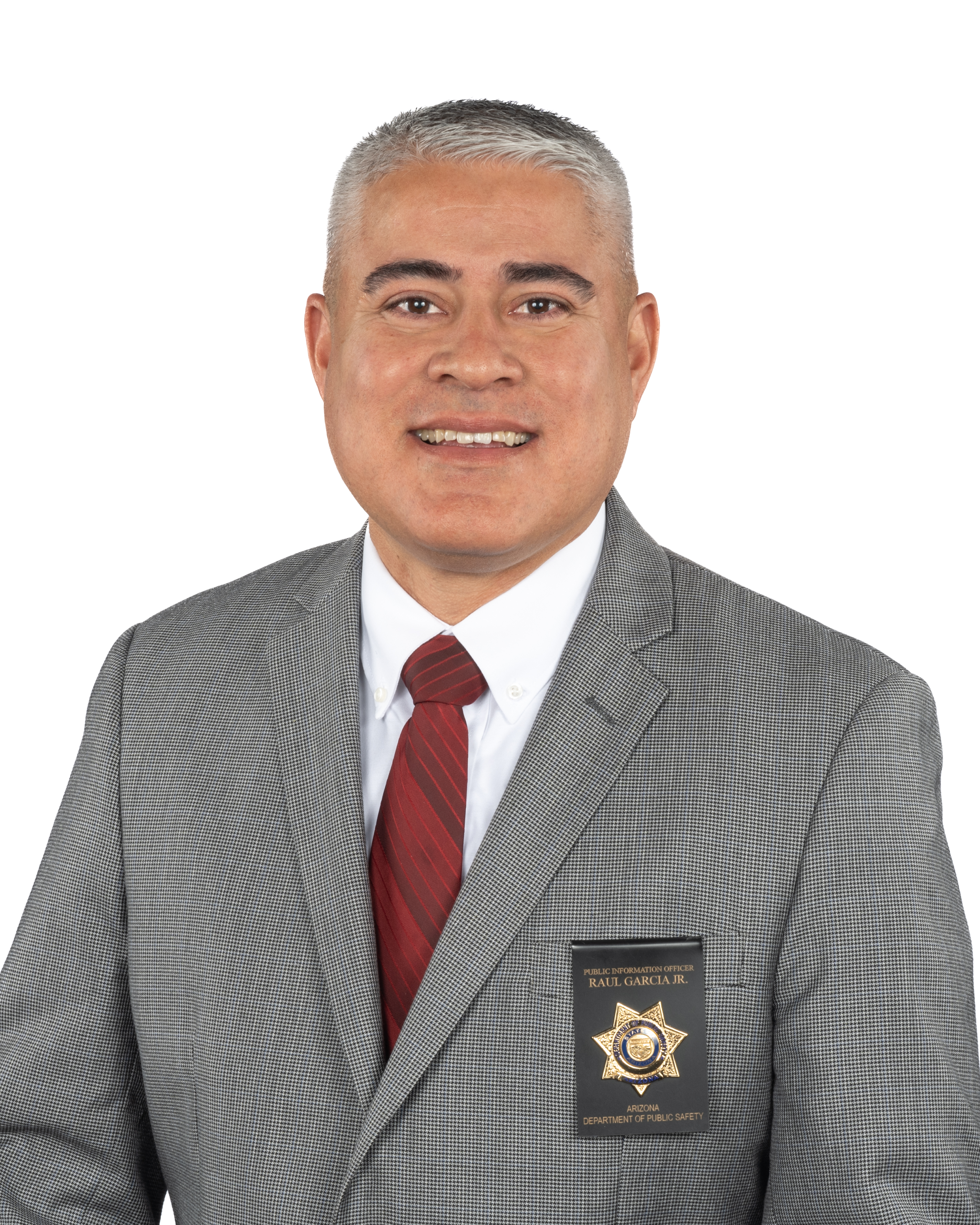 Raul Garcia
Raul Garcia has been a full-time professional PIO with the Department since 2013. Before joining AZDPS, Garcia served in the U.S. Marine Corps. Garcia began with the Department in 1999 as a cadet and was sworn in as a trooper in 2000. He was assigned to the southern Highway Patrol's District 6, stationed in Casa Grande, AZ.
In 2003, he transferred to Highway Patrol District 7 Motors squad in the Phoenix metropolitan area. Additionally, during his time with the Department, Garcia served as a police motorcycle instructor and was a part of the Department's Honor Guard. In 2012, he transferred to the Criminal Investigations Division and as a detective he served on a task force that investigated financial, property and violent crimes associated with illegal immigration and human smuggling.
Garcia retired as a sworn law enforcement officer in July 2013 and shortly there after began his professional staff career with the Department.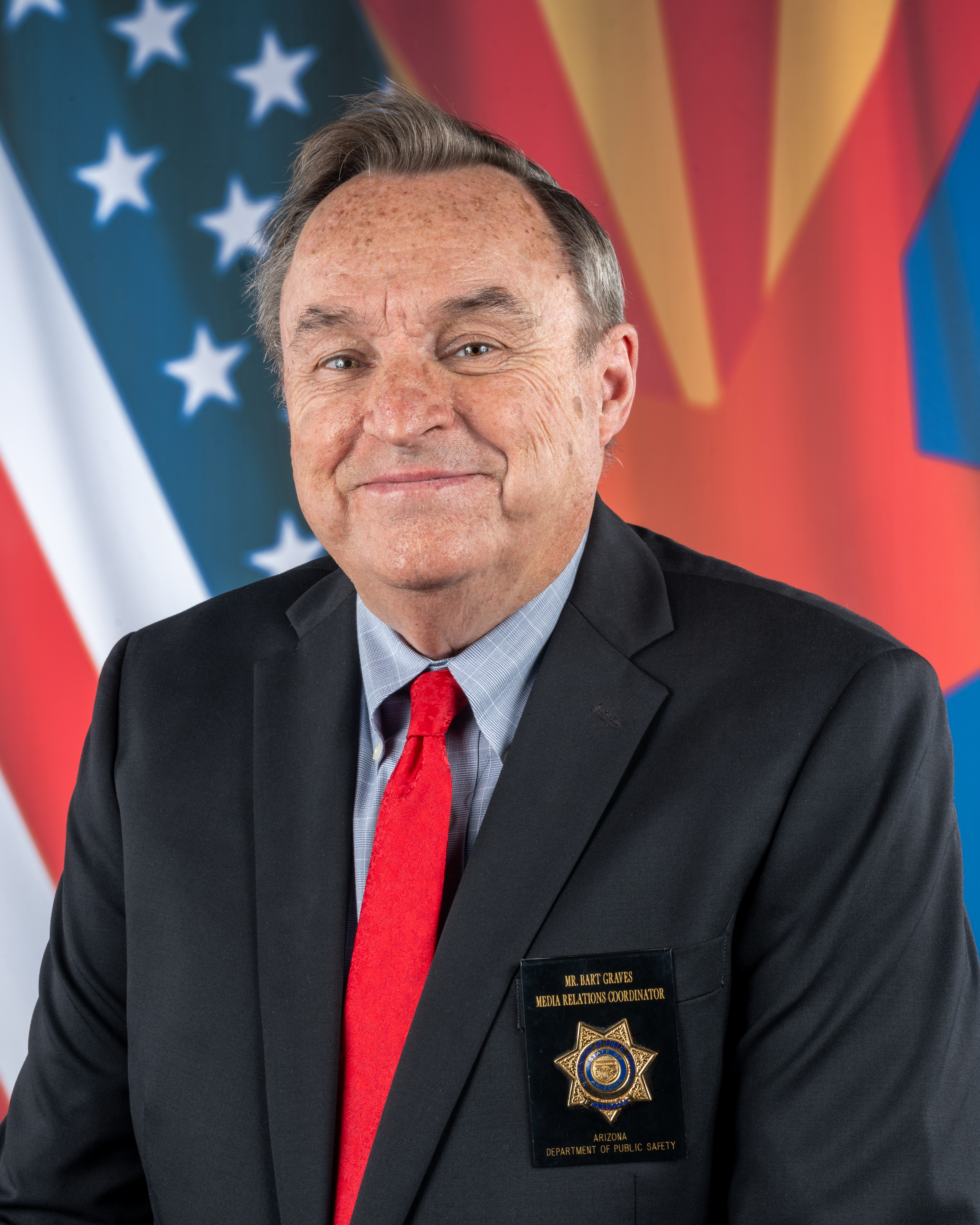 Bart Graves
Bart Graves has been a full-time professional PIO with the Department since 2007. Graves studied journalism and broadcasting at Northern Arizona University. His first radio news job was at KEOS in Flagstaff, AZ., where he was hired as a News Director upon graduation.
For over 25 years, Graves worked as both a reporter and anchor for a number of radio and television stations in Phoenix and Tucson. Graves also won numerous press awards including the AP Reporter of the Year in 1997 and the AP First Place Award for the coverage of the Rodeo-Chedeski fire in 2002. In early 2005, Graves went to work as Communications Director for the Arizona Department of Corrections.
In March 2007, he became the first civilian media relations coordinator hired by the Arizona Department of Public Safety. He served as the Public Relations Director at AZDPS for over four years. He is currently the Media Relations Specialist.
Additional Information
Contact
You can reach a Public Information Officer (PIO) by email HERE.
Social Media